We are a manufacturer and distributor of industrial snaps and all types of connecting products and accessories meeting global quality standards at highly competitive prices. Our shortest lead time, end-to-end customer lifecycle management process and an expanding reseller network make Baron the go-to partner for businesses in this industry to achieve accelerated business growth.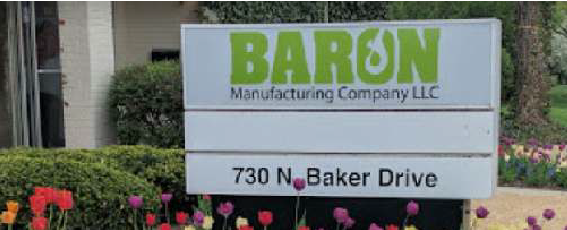 Baron Manufacturing Company was established in 1964. As a manufacturer and distributor of chain, aircraft cable, and rigging hardware fittings, we sell across many channels in North America. Some of these channels include retail, industrial distributors, MRO, and OEM customers. Some of the other product offerings include load binders, logging products, and an extensive array of snap hook accessories in many finishes such as stainless steel, zinc plate, and bronze.
Our History
Baron Manufacturing Company has a long tradition of working with iron and steel, dating back to 1964. Our history, the metallurgical and mechanical expertise gained over the past 30 years and our creative sales and marketing strategy, are the key factors behind the growing success of our products. Our constant search for high-quality materials, the continuous innovation and optimization of the manufacturing processes blended with unassailed focus on product design constitute the foundation of the excellence we aim at. The technical solutions we implement ensure we provide user-friendly products. Baron Manufacturing Company has seen significant growth since the purchase by the Mc Kinney Family in the August of 2001. Since then our company has consistently contributed to the industrial development of this vertical, aimed at the complete satisfaction of our customers' needs.

VISION
Become synonymous with connecting hardware like snaps, chains, ropes and other similar accessories. Like "Googling" it, we aspire our target market to "Baron" it while connecting two things.

MISSION
We Baron Manufacturing Company aim to continuously deliver increasingly greater profitability to our customers through bringing together uncompromised quality, unsurpassable pricing and unmatched delivery speed.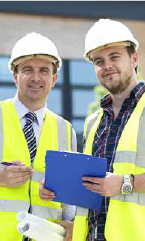 SERVICE
Our fully automated warehouse allows us to ship most orders within 48 hours of being placed. Our sales representatives are strategically located across the US, closer to our customers. Our staff are customer-centric, and extremely knowledgeable about the products we sell.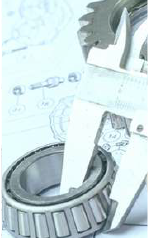 OPERATIONS
Due to continued growth, Baron has moved to a large warehouse facility in Itasca IL. We also have overseas warehouses in Qingdao and Shanghai, China allowing for better supply chain and quality assurance.
Our Team
Robert McKinney
President

Anathasios Papadopoulos
CFO - General Counsel

Justin Narancich
Vice President Sales

Roger Desai
Logistics & Warehouse Distribution Manager

Megan Budach
Human Resource Manager

Shannon Knebel
Executive Assistant - AP-AR

Rajesh Lenin
Director - Marketing & IT